*This post may contain affiliate links. Please see my
disclosure
to learn more.
Always on a mission to disrupt the fashion industry, Everlane recently set out to make the lowest impact sneakers in the marketplace. They designed a carbon neutral, long-lasting classic sneaker style that everyone loves. As a result, we need to learn how to clean sneakers so that they look brand new every time you step outside.
Everlane is one of my all-time favorite brands because they specialize in exceptional quality, ethical factories, and radical transparency. With stylish capsule wardrobe pieces made of durable materials, it's no wonder they have risen to the top of the fashion scene.
I tried on my first pair of Everlane Tread sneakers at the Downtown Los Angeles popup event. It was love at first sight!
The Tread sneakers feature full grain leather and recycled plastic in the sole, laces and inside. These attributes are just the beginning, and Everlane is working diligently to reduce its carbon footprint even more. Because the sneaker is made of such durable materials, it withstands the test of time and holds up extremely well.
Shoe cleaning is an important priority to maintain in order to represent a fashion forward lifestyle. Let's detail the steps required to clean sneakers with a natural shoe cleaner.
How do you get rid of the smell in sneakers?
The bad smell in your sneakers is commonly derived from one source, odor-causing bacteria. Eliminate the source of the problem, and your footwear will smell fresh once again.
If the aroma from your footwear calls for extreme measures, then this guide for how to clean smelly shoes covers in-depth instructions. Otherwise, here are basic steps to naturally get rid of bad smells in your sneakers.
Mix 1/2 cup baking soda with 10-20 drops of essential oils like tea tree, lavender eucalyptus.
Sprinkle 1/4 cup of the mixture into each smelly sneaker.
Shake the powder around the entire interior of the sneaker by tilting the shoe in all directions.
Leave the powder inside for 12-48 hours, and then remove by shaking over a trashcan and also using a vacuum.
Depending on how bad the smell, repeat the process as necessary.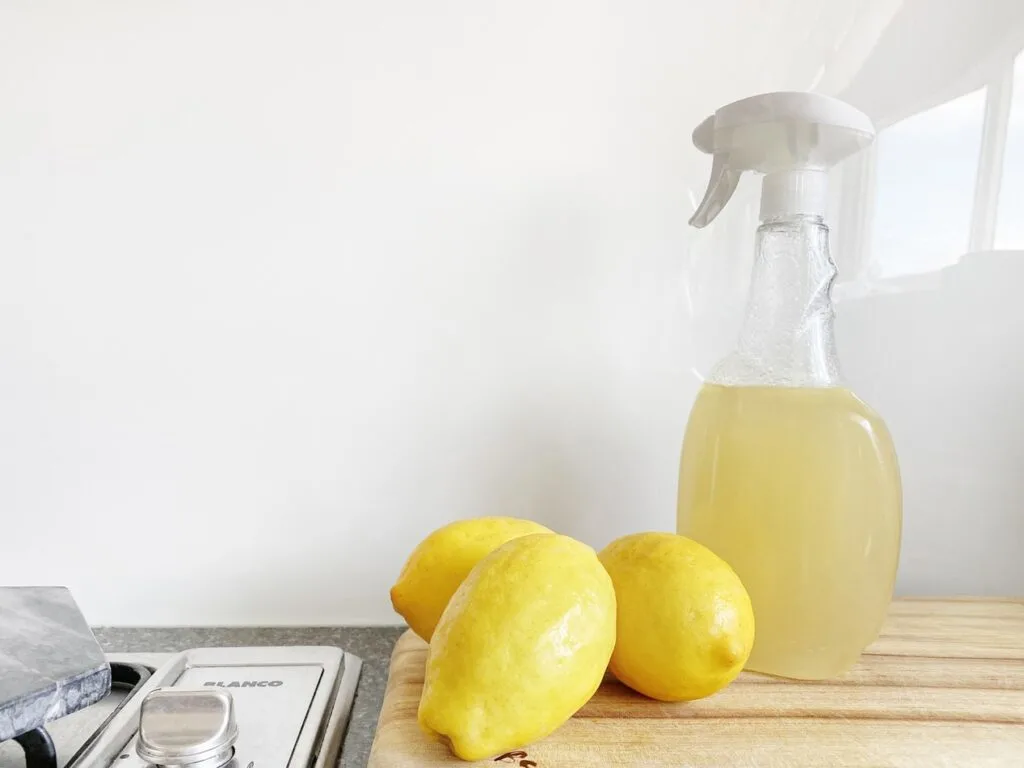 DIY Natural Shoe Cleaner
Toxic chemicals and harsh abrasives are not always necessary. When possible, I prefer to use biological solutions. As a result, this DIY natural shoe cleaner contains 2 plant-based ingredients that are commonly found in many homes.
Because so much effort was put into Tread sneakers being low-impact and sustainable, I felt that a biodegradable cleaning solution was the best option. Here is how to make a DIY natural shoe cleaning solution.
In a small bottle, add 1 part plant-based castile soap and 1 part purified water. Add 5-10 drops of essential oil like lavender, eucalyptus, or tea tree. Mix well.
Use this natural cleaning solution with a rag or scrub brush to freshen up your favorite shoes. Follow the step-by-step instructions to achieve the best results when you clean Everlane Tread sneakers at home.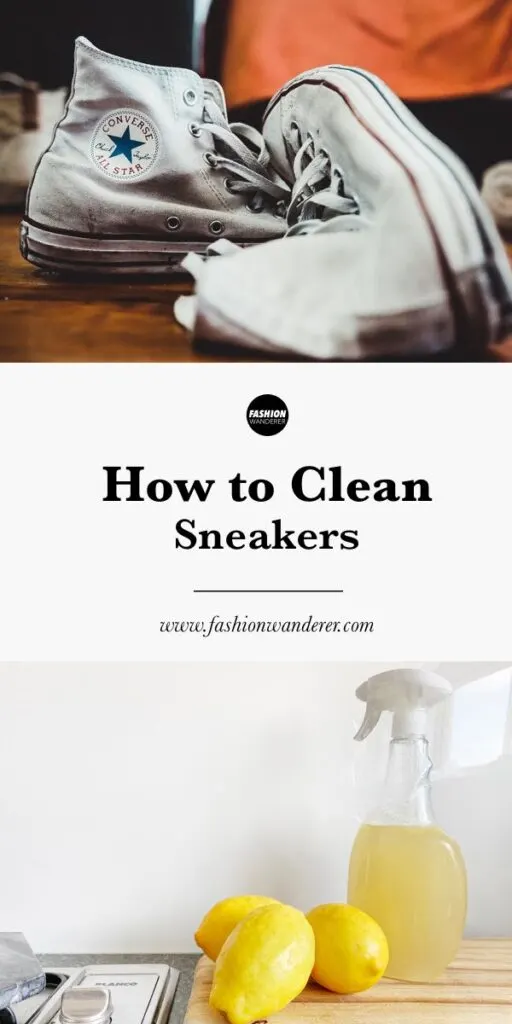 How To Clean Your Everlane Tread Sneakers
When you commit to a fashion-forward lifestyle, spotless footwear is a must. Of course, fancy shoe shiners exist, but it is much more cost effective to wash shoes by hand in the comfort of your home.
There are a few simple steps to take in order to clean your Everlane Tread sneakers with a natural shoe cleaner. Follow this guide, and your shoes will be spotless in no time.
If this is your first time to wash shoes by hand, then I recommend using a sink, swallow bucket or cleaning outside. The washbasin helps to prevent spilling any dirty liquid resulting from shoe cleaning.
Make the necessary preparations and adhere to each step in order to ensure you detail all areas of the sneakers. Once completed, your shoes will look like new again.
Prepare a natural cleaning solution: Follow the instructions above to assemble your own DIY natural shoe cleaner.
Remove and clean shoelaces: Remove the laces so that they can be cleaned separately. It is much easier to detail the laces and reach inside the shoe tongue and toe box area.
Scrub the laces with a brush and the natural shoe cleaner, or follow this detailed guide to thoroughly clean shoelaces the right way.
Remove and clean insoles: Take out the insoles and also wash them separately. When the insoles are removed, they are easier to clean, and also the inside of the shoe dries quicker.
Use a scrub brush and the natural cleaner to wash the insoles and remove any odor-causing bacteria.
Wipe away dried dirt from the surface: With the shoelaces and inserts removed, simply wipe away any dried debris from the surface. Use a shoe brush or rag to quickly wipe the exterior.
In addition, a toothpick or similar object can be used to scrap any challenging areas.
Scrub the sneakers with natural cleaning solution: Use an old toothbrush or rag and the DIY shoe cleaner to gently scrub the shoes. Clean both inside and out, including the shoe tongue, toe box, sidewall, and sole.
Pro tip: If your sneakers are extra grimy, consider soaking your shoes for 15-30 minutes in a basin filled with the shoe cleaning solution. Scrub repeatedly if the shoes have persistent marks that are hard to release.
Rinse with clean water: Use warm water and a soft cloth to rinse any remaining cleaning solution. Wring out the rag and the water should run clear.
Air-dry sneakers: For best results, place the sneakers upside down and air-dry in a drafty location.
Pro tip: Avoid direct sunlight and the dryer machine. Extended exposure to heat and UV light can damage your sneakers.
Condition that leather: It is important to use an all-natural leather conditioner to restore polish and protect the full grain finish. Preserve the shiny finish on the exterior of your leather sneakers.
Return your sneaker back to action: Wait until the shoes, laces and inserts are completely dry before reassembling the footwear to wear out again.
By following these simple step-by-step instructions, you are able to clean Everlane Tread sneakers at home so that they return to their previous luster. Maintain your classic footwear so that they always look great, and also last a long time without showing excessive wear.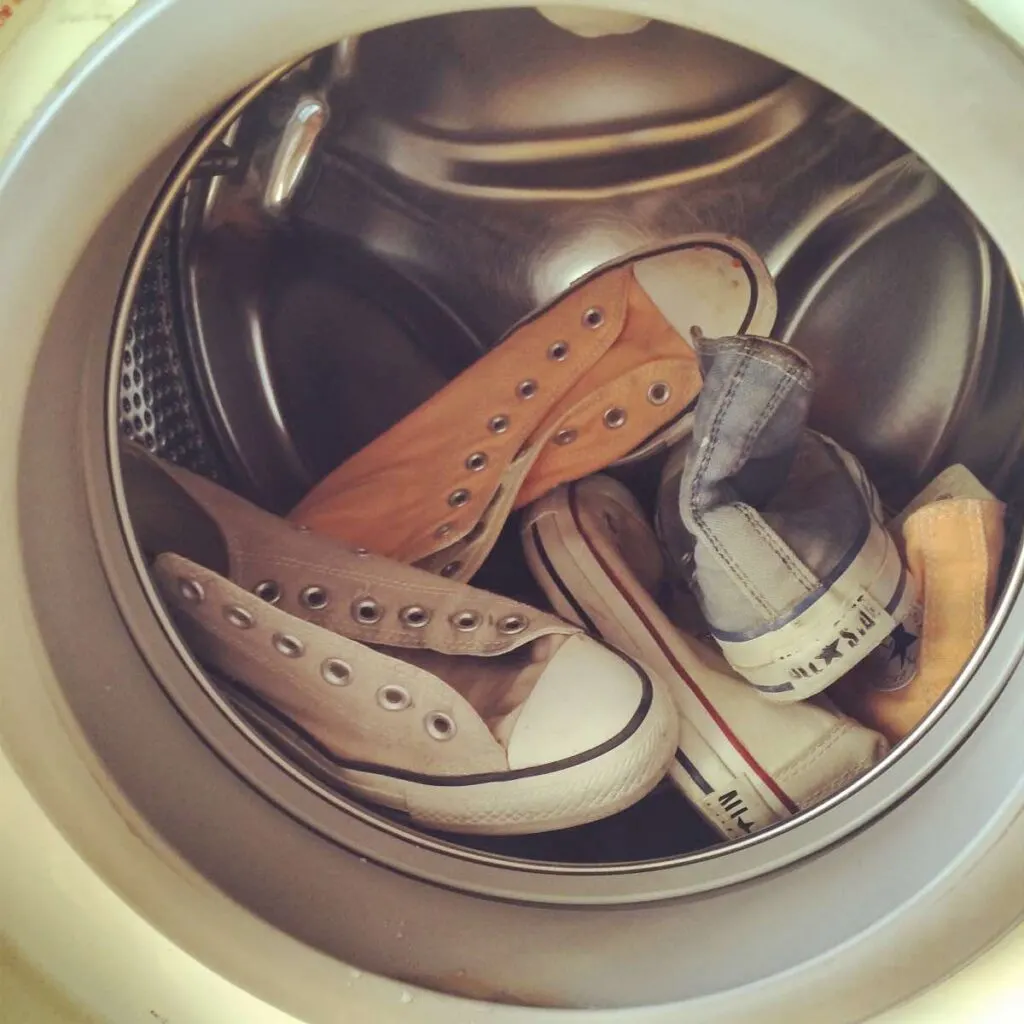 How do you clean your Everlane tread sneakers?
Share your natural shoe cleaning tips with us!