*This post may contain affiliate links. Please see my
disclosure
to learn more.
Do you need to learn how to clean suede shoes because otherwise you are about to throw away your favorite footwear? Suede shoes are the most popular footwear essentials for any capsule wardrobe. They go well with almost every style for every occasion from casual to date night outfit. Here are simple suede cleaning tips for you to try at home.
Whether you live in harsh snow weather or traveling to rainy places like wintertime in Seattle, it is heart breaking to see any water stains and damages on your new suede shoes. As a result, you need these simple suede cleaning tips to care for and maintain your favorite suede boots.
If you are about to throw away your favorite suede boots, stop for a second to review these simple suede cleaning tips that'll make your shoes look brand new again. You will be surprised how easy it is to clean shoes at home is with a few tips and tricks. Start today by learning how to clean your suede shoes at home with a few simple tricks.
How To Clean Suede Shoes
How to Clean Suede Shoes | Nordstrom Expert Tips
With a pair of distressed jeans or cute dress and leather jacket, suede boots can look amazing. Don't worry about overdressing, it is the best footwear item for your capsule wardrobe that will help you successfully dress everyday. From ankle boots to knee-high boots and also pump heels, there are a variety of footwear options, designs and colors to satisfy your needs.
Suede material is made from the underside of animal skin. It can be very easily ruined by water. As a result, suede requires proper care when it comes to cleaning, washing, and removing stains from shoes and boots.
It's easy to restore suede boots to brand new condition with a few simple suede cleaning tips. There are many cleaning kits and brushes that you can easily buy or even take it into a professional cleaner.
But great news for you, you don't need to spend extra on cleaning kits. Instead, these understand how to clean sued shoes at home using regular tools you already have.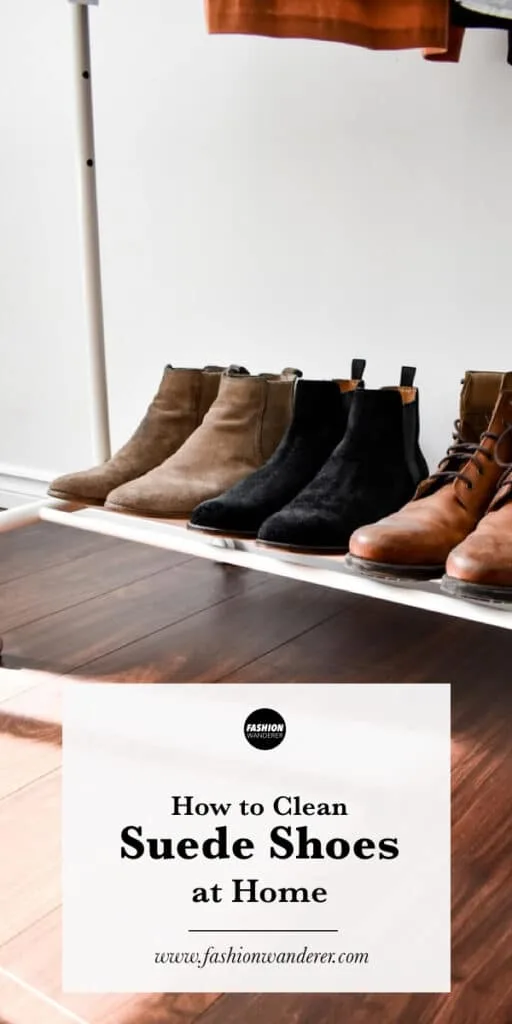 Suede Shoes Cleaning Tips With Household Products
If you are in a hurry in the morning and see a big ugly stain on your suede boots, these simple suede cleaning tips are quick and easy solutions you can do in just 5 minutes. All you need is toothbrush, eraser, white vinegar, and white washcloth.
Before putting any vinegar, lightly brush the suede with a toothbrush in one direction on the stained areas. If you still see stains, use an eraser to finish up the dirty stains.
Next, pour a bit of white vinegar on the white washcloth, and then gently rub onto the stain. Afterwards, let it dry completely.
Pro tip: If you need to remove any grease or odor, use baking soda. This will help to absorb the problems in 15 minutes! Simply sprinkle on top of the stain and then gently brush it off!
How To Clean Suede Shoes Without Suede Brush
Investing in a separate suede brush for only couple of boots sounds unnecessary. The reason why is that you can easily use an old toothbrush. When you are using a toothbrush to clean suede shoes, make sure to use a nylon-bristled brush.
Can You Use Soap And Water To Clean Suede Shoes?
Suede requires a little bit of special care and is much more trickier to clean than regular leather boots. Because water on suede does creates a stain, you don't want to spot-clean suede with water.
Actually, using normal cleaning materials such as soap and water can make your suede boots worse than ever.
Can You Clean Suede Shoes In The Washing Machine?
Throwing suede shoes in the washing machine is a big no-no! If you are a fan of using the washing machine, unfortunately you don't want to use this method. Water can destroy the suede material, but there are suede washing liquids you can apply on a cloth and wipe the material.
How To Clean The Inside Of Suede Shoes
You do want to clean the inside of suede shoes regularly to avoid odor and damage from excess moisture.
First, soak any moisture from inside the suede shoes with paper towels or wash towels and let it dry overnight.
Pro tip: Never use a hairdryer to dry suede shoes, this shortcut method will damage the surface or even resort in shrinkage.
Sprinkle a light coating of baking soda inside the shoes, which will soak extra moisture and odors away. Allow the baking soda to remain inside for at least eight hours.
Flip the shoes upside down and shake them to remove any excess baking soda.
Next, store the suede shoes in a dry place with indirect sunlight. It is recommended to store suede boots stuffed with paper towels to help the shoes retain their shape.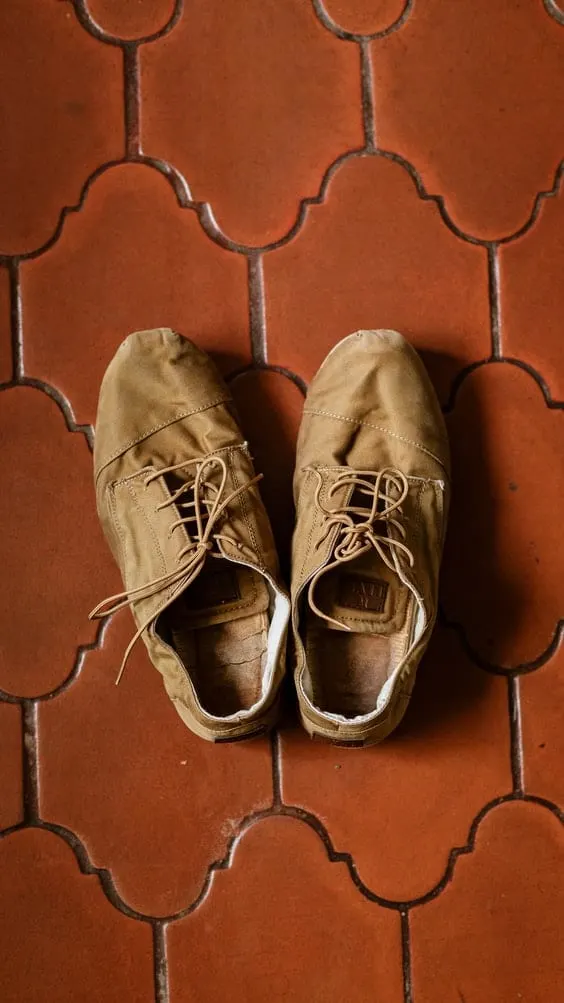 Best Suede Cleaning Kit
When having high quality genuine suede boots for your capsule wardrobe, it is best to invest in a care kit for these long lasting essentials. As a result, you won't need to replace them every year.
From UGG to Kiwi and Jason Markk, there are so many suede cleaning kits to choose from. Depends on the shoe brand, you can try out different cleaning kits to maintain the boots life expectancy.
But what is the best suede cleaning kit brand?
According to a survey, Jason Markk Premium Shoe Cleaner ranked and reviewed top 5. It is one of the most popular cleaners for all suede boot lovers. The best parts of all is that its affordable, has great restoration capability, and has lots of happy customers who returns back for this product.
Pro Tip: If you have mesh inserts in your boots, it doesn't work well on the mesh, so be aware when using this product.
Easy Ways To Get Stains Out Of Suede Shoes
Not all stains are created equal. Stain removal solutions are really based on finding out what kind of stain it is. There are 3 types of stains that you need to be aware of when cleaning suede shoes:
For dry stains: Simply use a clean, soft cloth to gently rub the suede and remove dried parts. You can also use a cloth to restore the texture of the shoes. If you still see that the stain remained, use a pencil eraser. And for tough stains, use an emery nail file on the area.
For oil stains: Sprinkle the stain with baby powder, foot powder or cornstarch to absorb the oil. After an hour or so, if you see the powder looks oily, you should brush it away with a soft toothbrush.
For wet stains: Use a clean and soft cloth to dab away as much as moisture possible. Keep applying more pressure to draw the moisture away from the suede surface with the cloth. Keep turning the cloth to a clean, dry area and continue dabbing until no more moisture is transferred. Then, allow the suede to dry completely overnight.
Pro tip: If you find any sticky gum or glue on your boots, make sure to remove carefully and slowly to loosen the sticky stuff from the suede fibers.
If it is really stuck, damp it lightly with a wet towel and use the edge of a spoon or a credit card to ease under one corner. Gently scrape it aways and allow the areas to dry completely before any other cleaning steps are used.
How To Clean White Suede Shoes
Do you know that white suede shoes are big trend this year? Any white shoes or boots are really difficult to maintain clean when wearing them all the time. From dirt to scratches, anything is possible with your new white suede boots.
Great news is that with these simple suede cleaning tips, you only need 5 minutes to clean your white suede shoes.
First, use a soft cloth to blot the shoes and remove any moisture. Similar to removing stains on other suede boots, use a pencil eraser to rub away any dried stains.
If there are any wet stains, place a paper towel on the stains to remove any extra moist.
Next, using white vinegar to gently rub any remaining stains. Afterwards, allow the boots to dry overnight.
Simple Ways To Clean White Salt Marks On Suede Boots
Walking in fresh fluffy snow feels amazing, but seeing your favorite boots get dirty with salt stains is so not fun. With use these simple suede cleaning tips to clean white salt marks on suede boots easily.
Before we start, all you need is:
Suede Brush or an old clean toothbrush
Paper towel
White vinegar
Diluted water
Suede protective spray
First of all, brush off any loose dirt with a suede brush or toothbrush.
Next, mix qual amount of white vinegar and water on a paper towel to buff out the salt stains. Allow the boots to dry completely before finishing up with a suede protective spray.
How To Stretch Suede Shoes
4 Tricks to Break in Your Boots | Fashion Hack | Style Survival
Don't you hate when your new suede boots cause you blisters and take an endless amount of time o break in properly?
Even though suede shoes are known to be soft, it can be little bit more snug in the beginning. But, suede is more stretchy than many other materials. Try these simple tips before you wear your new boots to avoid those unpleasant blisters.
Stretch your suede boots with a spray or break in your shoes with one or two pairs of thick socks. You can also blast a hairdryer on the tight sections for a few seconds.
Furthermore, insert a boot stretcher and leave it overnight.
But another method is to place water in an extra large ziplock bag. Then place the water filled bag inside of heel of the boots and freeze it overnight. The expansion of the ice will stretch your boots naturally.
How To Fix Damaged Suede Shoes
Sometimes, cleaning and removing stains isn't enough when you have been wearing suede boots for a long period of time. Worn suede shoes might be scuffed, faded or even ripped. Does that mean it's time to throw them away?
There are couple of tips to restore and solve these issues.
To fix scuffed suede shoes: Use a pencil eraser. Gently rub an eraser over the discolored and scuffed marks, the boots will look like new again.
Many boots come in neutral tone color, but once it looses the color and becomes faded, it looks very worn.
What causes suede boots to fade?
The suede color is usually just on the surface. As a result, the suede cleaning process may potentially take the color right off.
All you need is a dye that will work on either suede or faux suede and the proper tools. Before restoring your faded suede boots, it's not a bad idea to clean and remove any stains.
Make sure to apply suede friendly dye or spray evenly and let it dry overnight. Then, apply silicon spray to protect the surface from water or dirt.
If you have torn or ripped suede boots, you can easily fix them with this suede patch repair kit.
Carefully insert the patch into the cut or tear and glue into place. Use a hair dryer to make the glue tacky and hold the edges together until the glue bonds.
If you see a visible tear line after the glue has dried, roughen the surface with a cloth to even out the grain.
How To Protect Suede Shoes
After cleaning and removing stains, all you want to do is protect your suede shoes so that they last long without cleaning again.
It is not easy to care for suede boots on the rainy or snow day. With these 5 best suede shoe protection sprays, stay warm and protect your boots while standing or walking in chilly wet weather.
When your favorite suede boots go well with every outfit, it can be devastating to see them worn out, faded or stained. But with these simple suede cleaning tips, you will make your boots look brand new again without needing professional help. Clean and care for basic essential items at home so that you can enjoy your long lasting capsule wardrobe items every day.
How do you clean and care for your suede shoes?
Share your simple suede cleaning tips with us!