*This post may contain affiliate links. Please see my
disclosure
to learn more.
Its important to spend time to workout, but you probably don't put the same amount of time into caring for our favorite grey leggings or sports bra. Well, here are simple tips for exactly how to wash leggings at home so that they are fresh and clean every time.
These specific cleaning and care hacks are sure to make your leggings last forever! Furthermore, try out these specialized clothing cleaning instructions for the many types of fabrics and materials in your closet.
Whether you're going to Yoga, Soul Cycle, or Bootcamp before or after work, cleaning your sweaty, stinky sports bra and leggings are not everyone's favorite task to do, especially when you spend money on expensive and cute workout outfits.
Before we move on how to care for our warm winter leggings, let's talk quickly about the origin of your favorite trends. This helps us wear them all the more with gratitude.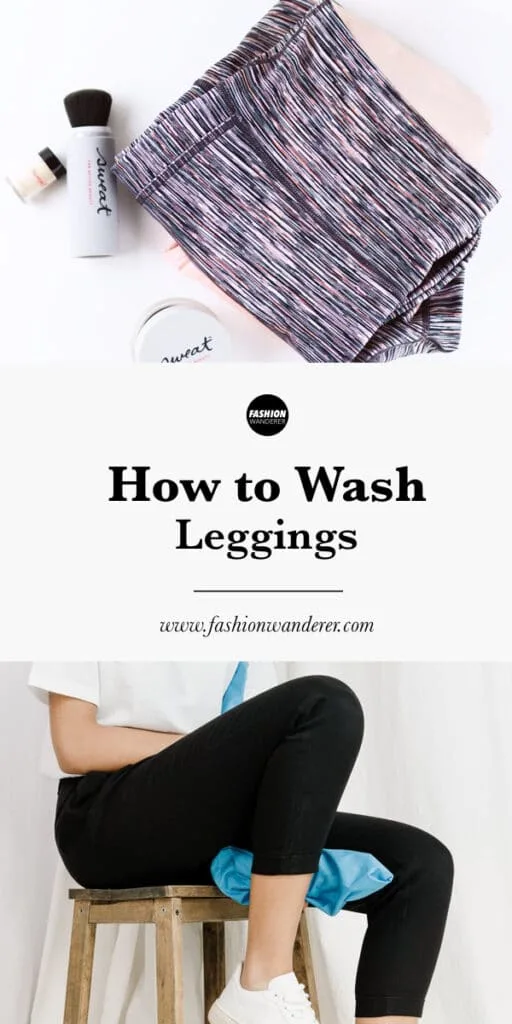 Clean Hacks To Make Your Leggings Last Forever
Modern day evolution of leggings really began in the 1960s, with the invention of Lycra or spandex, a stretchy knit fabric created by a chemist. The first spandex leggings were made in 1959.
This was the first time women embraced slim and stretchy pants in the '60s. Leggings became a mega trend in the 1970s when Debbie Harry wore shiny, high-waisted disco stretchy pants.
From that point on celebrities like Madonna jammed out with aerobic style leggings. Most recently, Gigi Hadid and Kendall Jenner feature athleisure trends.
Legging Cleaning Hacks
From A to Z, there are thousands of ways to clean, wash and re-wear your favorite leggings and sports bra to make them last longer. But which one is really the right way? How often do you need to wash them? Is it ok to re-wear them?
Even though all leggings and sports bras come with care label hidden inside, here are tips so you can enjoy your workout and feel good every time! These tips are guaranteed to make your leggings last forever.
Re-Wear Workout Outfit More Than Once
Wearing your favorite leggings more than one time, only applies after less intense activities where you don't sweat as much. Right after I get home from a short walk, I hang my clothing to allow it to air-dry and let any moist out in outdoors. This is extremely helpful to make your leggings last forever!
I also spray antibacterial lightly on leggings and sports bra. This way it will smell fresh when I re-wear them to remove any bad odor. Not only on your outfits, this sports spray works well for gym bags and yoga mats.
What To Do With Sweaty Clothes At Work
( This is Only For Early Workout Birds)
How do you store wet gym clothes and not get attention from you co-workers? The best way to store your stinky clothing while you are at work is to fold the clothes and put them into a bag. Place a dryer sheet in between clothes to help the smell go away!
What Is Right Way To Wash Leggings
Some people put extra detergent to wash to their leggings and get rid of funky smell. But that's big NO, NO, NO! It will actually harm your leggings. Even if you wash on standard cycle, those excess detergent might not get washed out and will create harm on your skin as well.
The right way to wash leggings is to first turn everything inside-out, helpful to make your leggings last forever. Before washing, soak your leggings in cold water with half a cup of white vinegar for 15 to 30 minutes. Use a small amount of homemade nontoxic laundry detergents and wash in cold water. Air dry your leggings or use the lowest heat setting on your dryer.
Hand Wash Your Sports Bra
It is recommended to hand wash clothes to make them last longer, especially your sports bra and leggings.
In the sink, tub, or shower use little bit of detergents and scrub gently, rinse well and hang dry.
Never, ever dry your sports bra in the dryer. It will stretch them out. That is why your favorite sports bra probably doesn't fit you anymore.
How Often Do You Need To Wash Them
Most activewear including leggings and sports bras are made with dry fast fibers that should be washed regularly, especially when the clothes are high fitting.
The only exceptions are those loose tank tops that you wear over any sports bra, those can be worn a second workout if the first time was a less active exercise.
Keeping Yoga Pants From Piling
Good fabric softeners are just like a hair conditioner treatment. This will keep your yoga pants fibers feeling smooth, brushed and realigned so it reduces fabric piling.
How To Wash Leggings With Mesh Panels
Workout leggings with mesh panels have become a really popular style. Recently we have seen this style on a variety of celebrities and streetwear outfits. It's a great aesthetic design and has breathable functions.
But unfortunately, they can easily be snagged by other pieces of clothing. It's recommended to hand wash clothes gently or place items inside of a mesh bag during cleaning in a washing machine, then hang dry.
Spot Clean Your Workout Clothes
If you get a stain while you're wearing your leggings from Soul Cycle to a brunch date, you don't have to pop them in the washer right away. You can use the same products that are used on regular laundry stains on leggings.
Wash Leggings with Darker Clothes
Washing all workout clothes together will keep the true color last longer. Because most dark color garments release dye when washed, it tends to bleed dye onto other garments just a little bit.
So if you want to keep them looking fresh and new color, wash your leggings with similar color items.
Freeze The Smell!
Yup! Freeze your favorite workout leggings will help kill smells. Just make sure to make a note and put it on the fridge for those who share your home freezer. That ways they don't think you're some criminal ?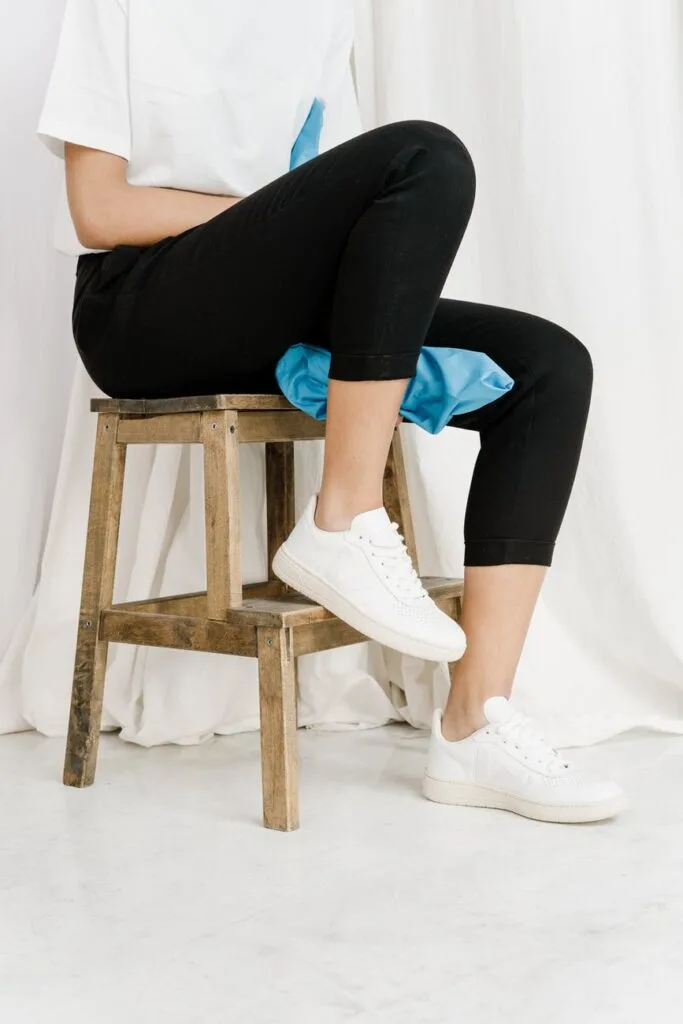 How To Shrink Leggings
Majority of leggings contain a cotton or polyester blend. The simplest way to shrink leggings is to use a washing machine and clothes dryer. Leggings shrink by applying heat to the material. This is the most successful way to shrink many types of leggings.
Set the washing machine temperature to hot, and also select the longest wash cycle. Then, dry the leggings with high heat. Hot water and hot dry air condense the fabric and help to shrink the material.
Wearing your favorite leggings and sports bra is important to enjoy your workout everyday. It's a great way to make you feel good and accomplished.
Cleaning your sweaty clothes is not something everyone likes to do, but there are many easy and quick ways to prevent stinky leggings! These tips are sure to make your leggings last forever!
How do you wash your workout clothes?
What steps do you take to make leggings last forever?