*This post may contain affiliate links. Please see my
disclosure
to learn more.
Velvet is a pretty unique fabric, and there are correct ways to clean a velvet dress. Follow these simple steps so that you learn how to wash a velvet dress at home.
Luxury winter wear doesn't fully exist without having a velvet dress in your closet, at least to me! Velvet dresses are a timeless winter capsule wardrobe essential that allows you to enjoy any special luxurious holiday party!
There are a variety of instructions for clothing cleaning differs depending on the type of fabric. Velvet is made with so many different components from silk to cotton, nylon, mohair or even wool. Thats why it requires special attention.
More DIY clothing cleaning hacks to read: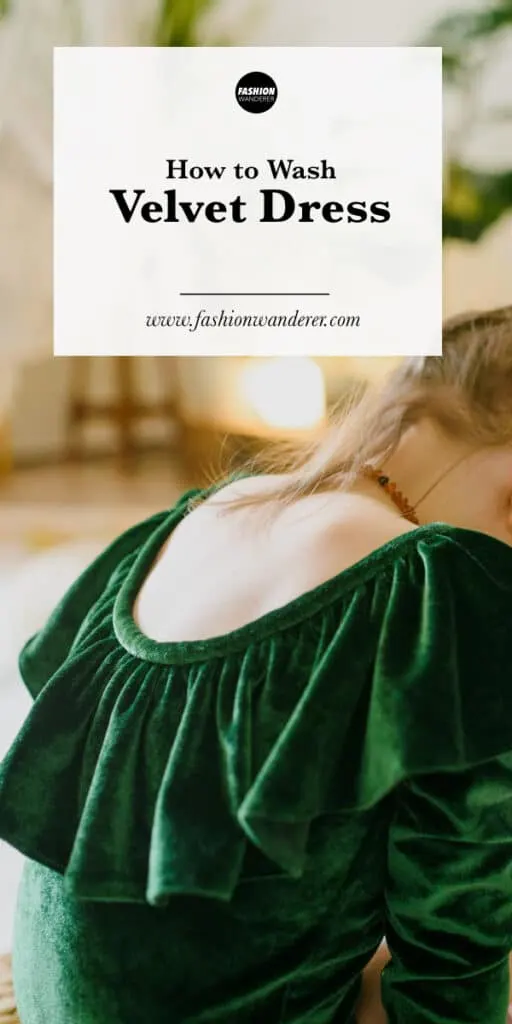 Correct Ways To Clean A Velvet Dress
Some velvet dresses like stretchy knit velvet and very fine weaved velvet must be dry-cleaned by professionals. However, crushed velvet is usually safe enough to hand wash at home or even machine wash. Use the correct ways to clean a velvet dress and make your clothes smell good all the time.
Here are the correct ways to clean a velvet dress so it lasts for many winters to come. Listed below are proven methods to wash a velvet dress at home!
How To Steam Velvet To Remove Wrinkles
Hanging the garment in a steamy bathroom will work to remove light wrinkles. After steaming, use a soft cloth brush and lightly brush from top to bottom.
The best tip is to use a steamer to freshen your dress. If you don't feel like taking a dress to the cleaners, this works best when you want to remove wrinkles.
When using steamer, don't hold it too close or stay in one spot too long, you may damage the fabric. Sprinkle with fabric freshening spray afterward, and then you'll be good to go.
Never Iron Velvet
Never iron velvet, it can crush the pile of tiny fibers you feel when you brush your hand over a piece of velvet clothing. Velvet should only be steamed!
If you use an iron to remove wrinkles, only allow the steam to penetrate the fabric. Never place the face plate of the iron directly on the fabric!
Try Homemade Stain Remover
If you have a stain on a velvet dress and don't want to take it to the dry cleaner, there is opportunity to clean the stain at home. Velvet dresses can be cleaned naturally with a mixture of baking soda and lemon juice.
This two ingredients mixture can help remove tough stains. Make sure you use a very diluted solution of this mixture and test it on a small patch of your velvet dress first.
How To Machine Wash Velvet Dress
Some velvet items are ok to machine wash. The clothing labels will give you clear instructions on whether or not you can machine wash. Generally, crushed velvet and polyester blended velvets will be good to machine wash.
Velvet fabrics are typically stretchy, so avoiding washing in hot water if you don't want your dress to shrink. Cold water washing is the correct ways to clean a velvet dress!
Dry Cleaning Is Best Idea When You Have This App
Velvet is one of the most common fabrics you'll need to dry clean. The most expensive type of velvet is the 100% pure velvet, which consists of acetate and viscose blend. On your dress, you will see the cleaning instructions on the label specifying the type of the velvet the garment is. If you invested in an expensive dress, dry clean it just to be safe!
I have been very successful using the Rinse app with my velvet dresses and many other special fabric clothes. Works especially well when I had a busy 8-6 work schedule. I used to live a hectic city lifestyle and faced horrible traffic to get any errands done.
Our tiny mobile RV home has a limited function washing machine that works well, but is not ideal for all clothing. Just in case, download the app on your smartphone and set a schedule. The Rinse crew will come to your door and pick up the laundry bag. They will deliver your fresh clothes wherever you are! If you try today you will get a Free Rinse, sign up here!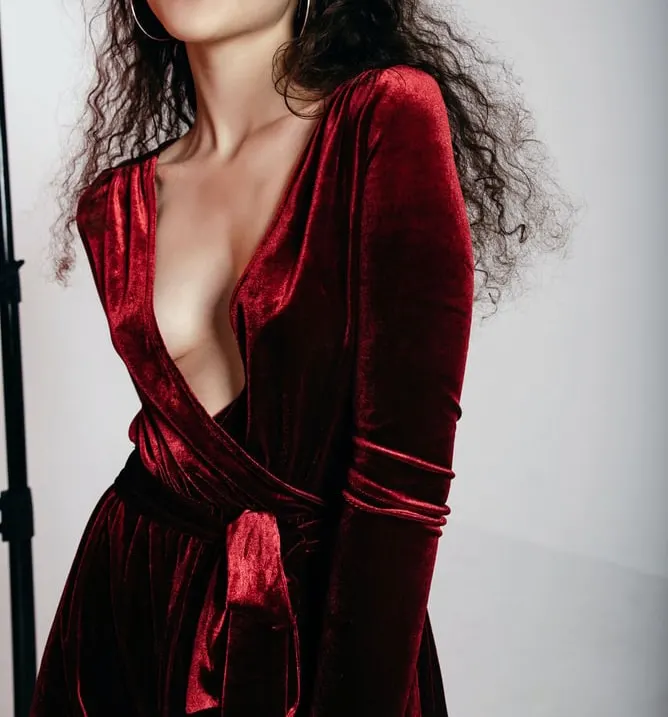 How To Store Velvet Clothes For Next Season
Velvet dresses should always be hung in your closet and never folded when it comes to storing. When it is folded, it will leave creases that are really difficult to remove. Use a sturdy, padded hanger to prevent shoulder marks on your dress.
When storing for a longer period of time, its best to cover the dress with breathable, washable fabric storage bag. Plastic is not recommended because it can trap moisture that can damage fibers and promote mildew growth in some areas. Temperature wise, its also best to store in a cool, dry area that does not have any huge temperature changes.
These tips will help you properly wash and care for your favorite velvet dress. As a result, it will be ready to wear for any special occasion. Most importantly, don't forget to also read the care label on any velvet clothes before performing any cleaning methods.
How do you wash a velvet dress at home?
Share your ways to clean a velvet dress with us!