*This post may contain affiliate links. Please see my
disclosure
to learn more.
Are you looking for the best sewing machine for beginners? Comparing price, features, and brand names like Brother or Singer sewing machine, there are many factors to consider when purchasing a sewing machine for the first time.
The options become overwhelming to find out the right one for you, isn't it? If you have been spending hours and hours researching about sewing machines and reading reviews that leads to nowhere, you are in the right place.
Here is a list of the best sewing machines for beginners:
Brother CS6000i
Brother XM2701
Singer 1304
Singer Simple 3232
Singer Mechanical MX60
Janome 2212
Janome HD 1000
This article covers the reasons why these machines are the best for beginner sewers. Let's dive in details to make the right purchase for you, avoid any mistake or break the bank before you even start sewing any projects!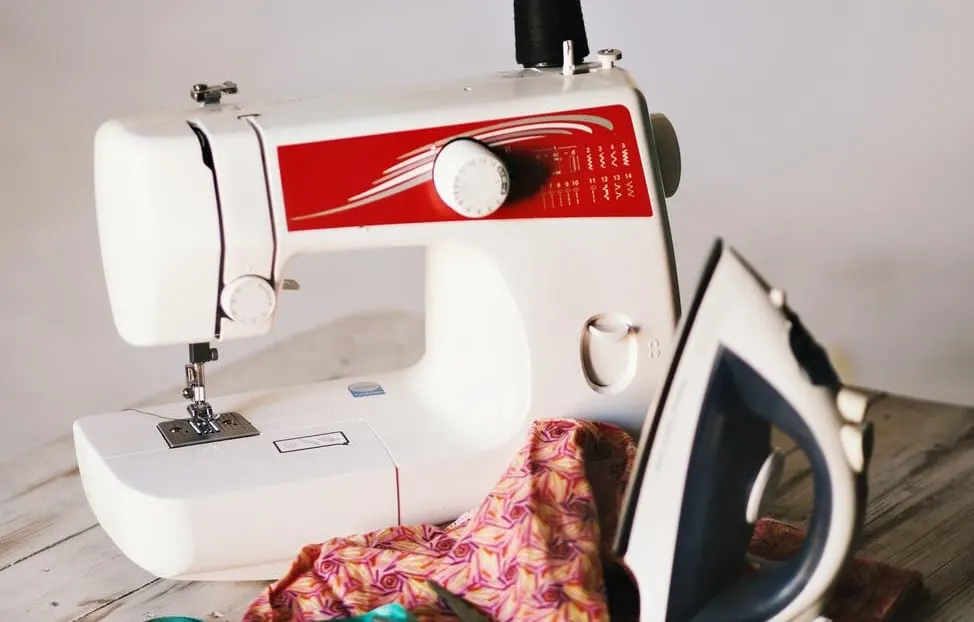 What is the best basic sewing machine for a beginner?
There are a wide variety of sewing machines available on the market. From Sergers to mini sewing machines, there are many options to choose between. But, not all of them are suitable for a beginner to accomplish your sewing project when first getting started.
So, if you are a beginner-level user who is looking for the best sewing machine, then please assess the following parameters to make the right pick for you.
First of all, the machine should include all the essential features that a basic sewing machine needs. So, it will be a great idea if you can list down the name and type of features that you are looking for!
If you are looking to learn how to make DIY clothing, add essential stitching types to the list such as buttonholes or zigzag stitch for sewing elastic. Also, make sure the machine provide stitch width variety from 1-5 to easily adjust to manually create ruffles or swap with interchangeable sewing feet to accomplish your project.
Now, before finalizing the ideal pick, please make sure that you've chosen a sewing machine with all the features. Evaluate based on your list instead of going with the most features or outer appearance of the machine.
In addition to it, you should even check if the sewing machine is easy to learn and easy to use. Please note that you are most likely using a sewing machine for the first time.
Hence, do not buy something that is both complex and difficult to use. This is especially relevant to machines with multiple functions and features that you might not need in the beginning.
What is the best sewing machine for the money?
The best sewing machine for the money is certainly the one that is equipped with all the essential features that you must be looking for!
Plus, the price of the machine should be affordable, and it should not burn a hole in your pocket. I mean, we also need to buy beautiful fabrics and sewing patterns, right?
For all beginners, it's always recommended to purchase a simple and easy-to-use sewing machine. It should be reasonably priced and equipped with all the essential sewing features.
Depending on your usage and project based needs, for less stitch options and create basic garment, start with mini sewing machines. They are lightweight, compact, require no experience in sewing and are also really easy to learn.
For anyone into upcycling and mending clothes, which requires quick fixes, the best bet is to use handheld sewing machines. It requires no setup and makes it easy to join the seams without needing additional tools.
If the above conditions are met, then you will get the best sewing machine for the money.
What do I need to know before buying a sewing machine?
Before buying a sewing machine, please make sure to perform a thorough analysis of the following three factors.
First of all, check what stitch options are available. Please note that the following stitches are mostly used by the sewers, such as straight stitch, zigzag stitch, stretch straight, blind hem, buttonhole, and tri-motion, etc.
Once you have checked the stitch options, find out if the machine is mechanical, electronic, or computerized. This will help you understand your machine speed and tension while you sew.
Lastly, before buying a sewing machine understand if it supports some of the useful additional features like a needle threader, adjustable speed control, automatic thread cutter, lighting, and free arm, etc.
In addition, research if the sewing machine company or store you buy provide 3 to 5 years of protection plan or repair services to keep your sewing machine running smoothly.
How do I choose a sewing machine?
While choosing a sewing machine, you must, of course, check the above points i.e. the available stitching options, special features, and the type of machine.
On top of that, do not forget to set a budget before you start shopping. Decide a budget, and determine if the sewing machine's price falls into your budget or not.
Plus, you should check the weight, size, and usability of the machine. Please note that a heavy-duty machine made with metal is better than the cheap plastic ones.
It's also important to evaluate if the machine is designed by a trusted brand. Note that Singer and Brother are the two most well-known and respectable brands that have produced quality sewing machines for beginners.
Last but not least, you must assess the service and warranty details of the sewing machine. If a sewing machine has a great customer service facility and a good warranty for a long time, then it's even better!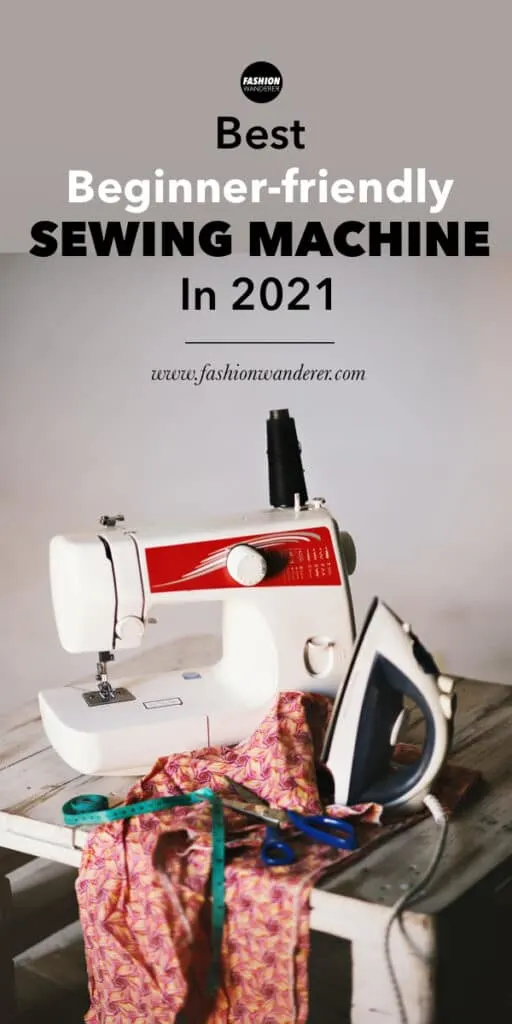 What features do I need in a sewing machine?
Other than size, weight, and design of the sewing machine, here are the main features you do need in a sewing machine for beginner.
Contains essential stitch options.
Includes tension adjustment and speed control.
Easy to use and the sewing machine comes with well explained manual or video instructions.
Made of quality material and offers good longevity.
Covered by a good customer assistance for any technical issues.
How much should you spend on a sewing machine?
Well, the amount you wish to spend on buying a sewing machine completely depends on your individual choice.
However, for a beginner, it's always recommended to buy a simple, easy to use, and budget-friendly machine. So, what's your budget for buying a sewing machine?
Ideally, if you spend an amount that is approximately equal to $300 retail price, then you will get a good beginner-level sewing machine. But, if you have any special requirements, then you may need to slightly increase the budget.
I recently bought my first computerized sewing machine and have to admit that it is the best machine I have ever owned. Not only has it been worth every penny, but I was able to get it on clearance for 15% off, so it is worth shopping around a bit.
Is Singer or Brother sewing machine better?
When shopping around for a beginner sewing machine, most likely you will face the question if Singer or Brother sewing machine is better for a first time purchase.
Both Singer and Brother are the most reputable brands that have designed and manufactured quality sewing machines for beginners. Both of these two brands strive to offer great customer service as well as a best-in-class sewing experience.
And most importantly, the stitches are accurate and consistence for both machines. Each of their sewing machines are reliable, sturdy, and ensures tremendous value for your purchase.
However, Singer sewing machines are a bit higher priced as compared to Brother sewing machines. They both provide a variety models for beginner sewing and quilting.
The main difference for these two brands:
Singer sewing machines are easy to use with slightly less stitching features
Brother sewing machines are easy to learn for beginners and come with more tech and built-in features with large LCD screens in the computerized models.
So, owning a sewing machine from either of these two reputable brands will offer you key features necessary for most sewing projects. The machines are durable and come with the backing of excellent customer support.
Benefits of sewing machine
Owning a nice sewing machine in the very beginning is a game changer. If you still considering the options, these are the advantage of having the right sewing machine.
Easily make, repair, and create clothing.
Saves time and effort when compared to using manual hand stitching.
Help you start your own clothing business.
Good investment that offers long-lasting value.
Be creative and feel accomplishment.
Follow trends by applying your own personal style.
So, what are you waiting for? If you are a beginner who is planning to purchase a sewing machine, then make a list to guide you to find the best sewing machine that you can start your project with. Use these shopping tips to finalize your machine and have no-stress sewing experience.
Best Sewing Machines for Beginners
Here are the best sewing machines for beginners. The brands are all reputable manufacturers that offer superior customer service to resolve any issues.
The models shared below include features and suctions that are perfect for just beginning. You will be ecstatic with the purchase and be able to comfortably use the machine for many years to come.