*This post may contain affiliate links. Please see my
disclosure
to learn more.
Do you know how to convert men's shirt into women's blouses? From puff sleeve to square neckline and extended peplum hemline, you can easily fill your closet with the best men's dress shirt upcycle ideas.

In fact, there are many ways to repurpose old button down shirts into trendy clothes and fashion forward looks. Learn how to make upcycled clothing to upgrade your DIY wardrobe.
Upcycle men's shirt means making use of existing pieces to transform the original garment into trendy and more valuable item. Modify the construction, add embellishments and save buttons or button plackets to make quick alterations.

If you have oversized button-down shirts, consider saving them to make a mini or maxi dress from men's shirt. The larger the better because you will need the excess fabric for upcycled dress making.
Make sure to master the basic step by step method to deconstruct a button down shirt to prepare the fabric. This is the first step you do need to take for every upcycled dress shirt project, so take time and enjoy the process!

In this website, I share upcycle tips and refashion design ideas for you to follow. Each women's blouse from men's shirt project includes step-by-step pictures, detailed instructions and video tutorials for you to follow along.
How To Convert Men's Shirts To Women's Top
Prepare the old button down shirt by washing, drying and ironing to remove any creases or wrinkles. This is important before cutting and sewing because you want the measurements, cutlines and seams to be completely accurate for a perfect fit.

With crisp and clean shirt, you will see clear view of the chalk mark lines to cut and sew.
In order to convert men's shirts into a women's top, you need to make sure to convert the measurement into sizes that fit you properly. Prepare your measurement by reviewing how to take body measurement for clothing to give you a clear idea where to start.

In general, you will need to focus on the neckline, armhole opening, sleeve length, and top length to modify any tops.
Each tutorial suggests a list of recommended materials and tools, but you should invest in a universal sewing needle and polyester blend thread to build up a basic sewing kit to get started with.

Adjust the sewing machine tension and test the stitch width on a scrap of fabric. Make any adjustments as needed to completely be ready for the men's shirt upcycle.
How To Deconstruct A Men's Dress Shirt
Whether you keep the sleeve, neckline or bodice of the top, learning proper way to deconstruct a men's dress shirt is very important part of the process to convert into women's blouses. This upcycle method utilizes a majority of the fabric and helps you maintain a zero waste project.
After having the measurement accounted for, review these steps to prepare the original button down shirt. Unless the upcycle project instructs you to do differently, here is the basic sequence you will follow every time to deconstruct a men's dress shirt.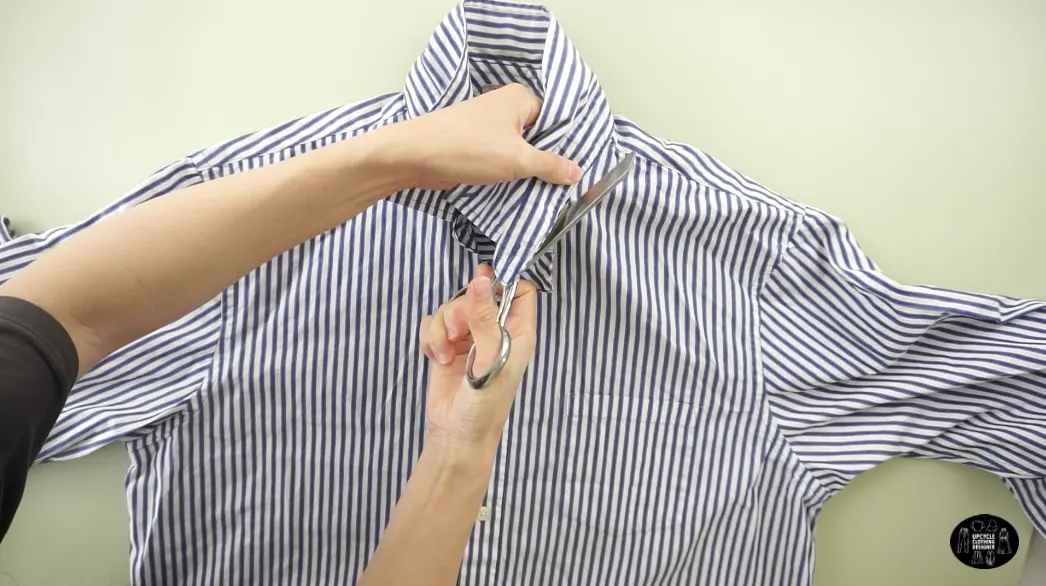 Cut off the neckband and collar from the men's shirt.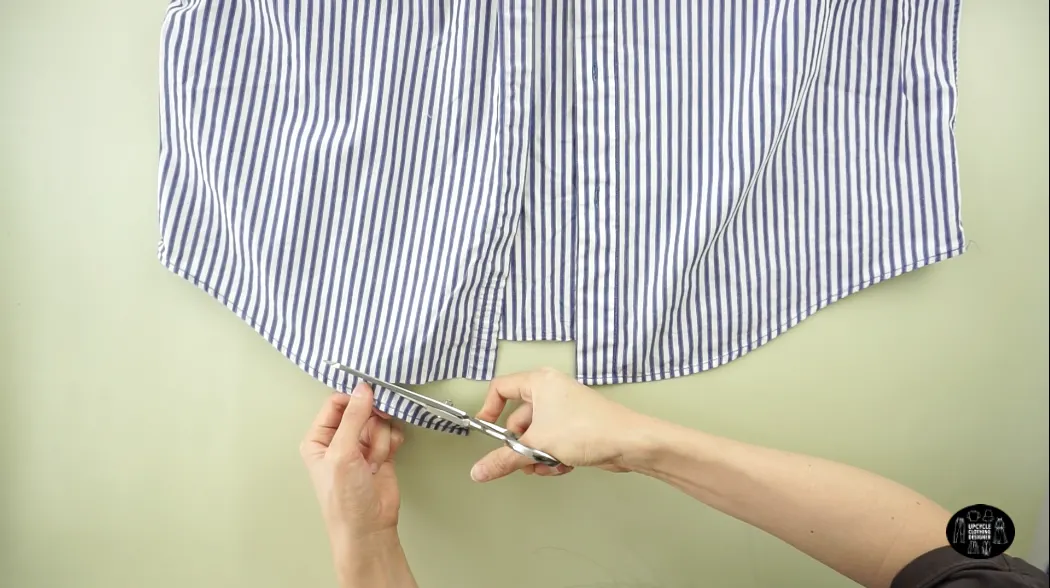 Remove the overlock seams and cut off the bulky seams around the armhole, hemline or side seam.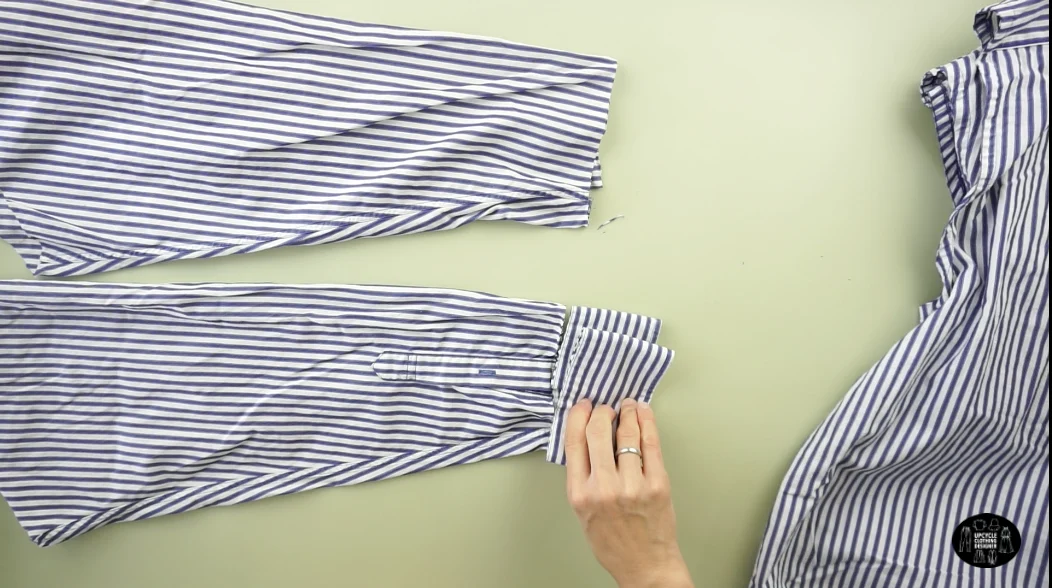 Next, detach the sleeves by cutting along the armhole opening.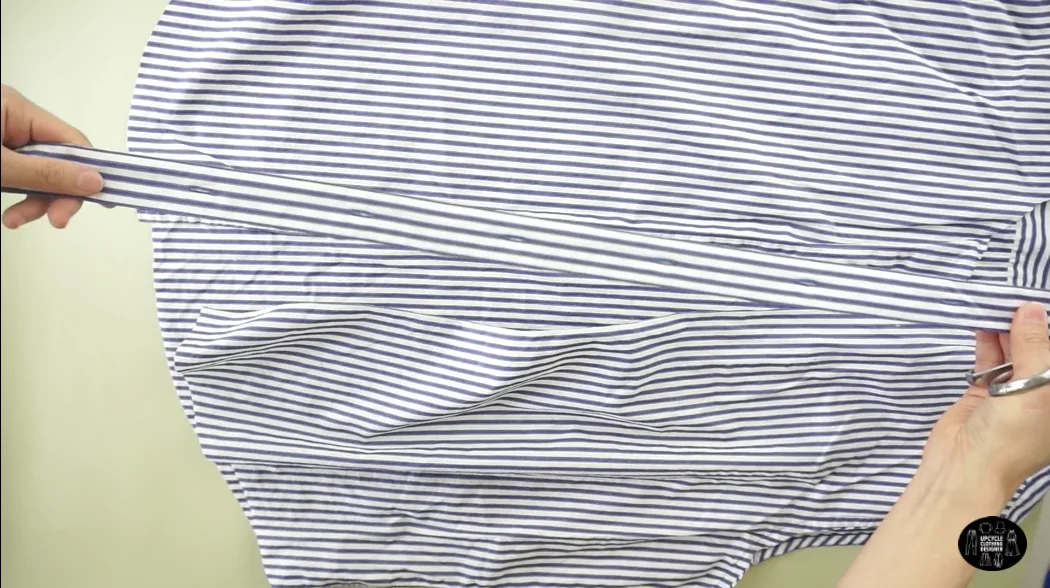 Then, cut off the button and button hole plackets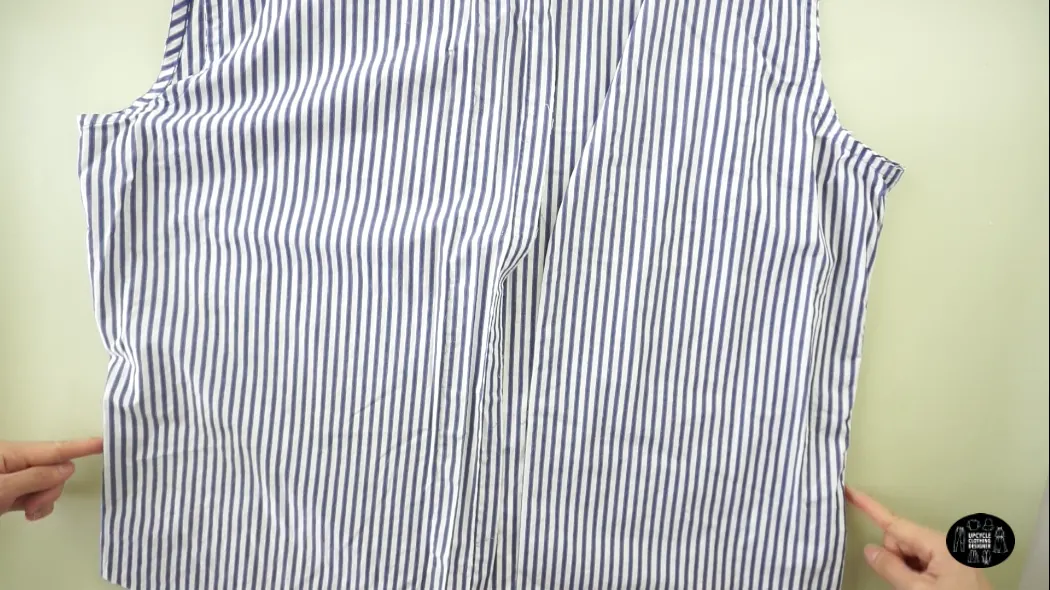 Open up the side seam and shoulder seams to separate the front piece from the back piece;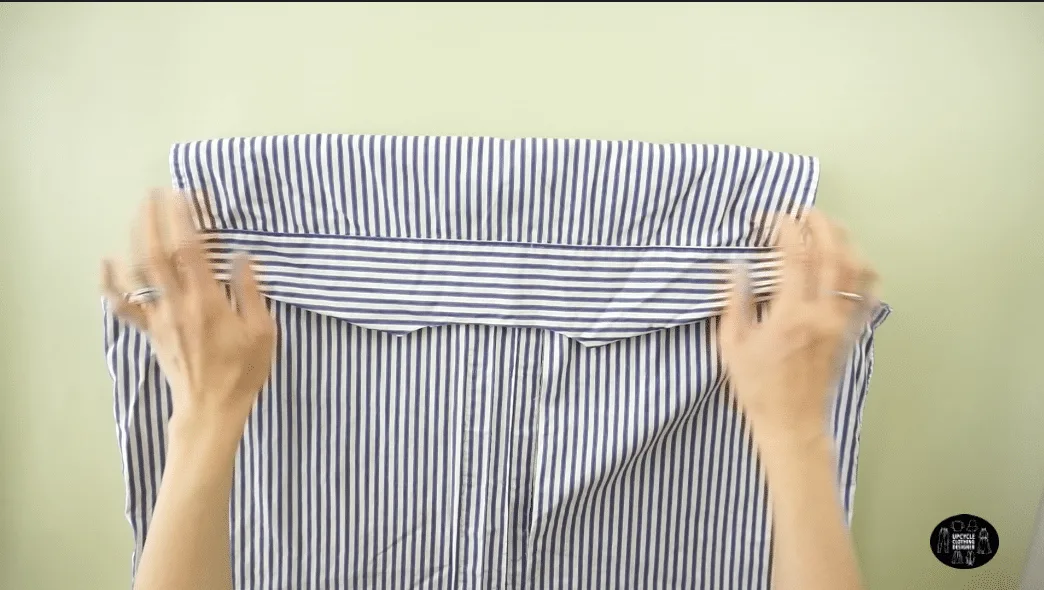 and also cut across the back yoke.
These are basic instructions to deconstruct an original dress shirt to prepare for upcycling into a women's blouse. However, each design is slightly different, so carefully observe the specific details and use this method when needed.
How To Make Top From Men's Shirt
The best place to start is to figure out what type of women's top to make from men's shirt. From neckline to sleeve type, armhole, back piece, length of shirt and sewing techniques to add on, there are various design elements for you to consider.

After selecting the design elements that you would like to implement, compare your measurements to the original garment to see if you have enough fabric to work with. If the men's dress shirt contains enough materials, deconstruct the top and begin to repurpose clothing.
Incorporate the buttons and original buttonholes placket or collar band into new design because it will save you lots of time instead of remaking the pieces. Review the design ideas to inspire you with easy women's blouses from men's shirt.
More men's shirt upcycle clothing ideas for your next DIY fashion:
Upcycle Men's Dress Shirt Into Women's Blouse
Upcycle a men's shirt to transform into these stylish women's blouses. Use sleeve alterations, adjustable shirt lengths and neckline designs to make the each top look unique.
Find high quality men's dress shirt at a local thrift to store or dig deep in the back of the closet. Either way, use these inspirations to recycle old clothes into trendy and wearable tops.
Here are some examples of women blouse design ideas you can easily accomplish from men's shirts.