*This post may contain affiliate links. Please see my
disclosure
to learn more.
Learn how to make cute dresses from a men's shirt by following these easy step-by-step upcycle tutorials. This collection of dress projects provides inspiring men's dress shirt upcycle ideas for you to explore.

In these DIY tutorials, you will learn how to make a dress without a pattern. Each project shows you methods to transform your own measurements into dress that fit you perfectly!

My goal is to inspire you ideas to transform old clothes into brand new upcycled clothing that are fashionable and trendy. Each design in this website is based on popular silhouettes and styles that are best sellers in the current marketplace.
From striped to mini gingham, men's dress shirts are made with high quality fabrics that include subtle prints and color options that are so fun to work with.

If you are spring cleaning and come up with piles of men's button-down shirts that you don't know know what to do with, then consider refashion old clothes into new clothes instead of donating or throwing them away.

All of the upcycled dress designs are made form a men's button down shirt and require no sewing pattern. Make DIY dress based on your sewing skill, desired style and flattering silhouette
How To Make A Big Shirt Into A Dress
If you have a big and oversized shirt, it is super easy the fabric and give yourself plenty of options to play with. If you are looking for creative ideas for how to repurpose men's dress shirts, then this guide will help you start along the sewing journey.

Prepare your shirt by washing, air drying, and ironing the original garment. This gives you clean edges, wrinkle free cutting and precise sewing lines.
After that, you will need to estimate how much fabric is needed to complete the project. Start by comparing your measurements to the measurements provided in the tutorial.

Review these tips to take body measurements for clothes, as a result your upcycled dress will fit you perfectly. By doing so, you won't waste time taking apart the seams or risk running out of material before finishing.
These steps are imperative for converting old men's shirt into a brand new garment. The process becomes easier and finished results look like store-bought quality that you will enjoy wearing for many years to come.

In general, every project starts with deconstructing a men's button down shirt in the same way. Make it a routine for you to follow before starting to sew.

Grab your basic sewing kit to get the sewing project started!
DIY Dresses From Mens' Dress Shirt Materials:
Men's Dress Shirt
Sewing Machine
Fabric Chalk
Measuring Tape
Ruler
Straight Pins
Scissors
How To Deconstruct A Men's Dress Shirt
Take time and follow the step by step tutorials for how to deconstruct a men's dress shirt the right way.

It's great introduction time for you to get comfortable with the fabrication of the garment. Observe the fabric, how it was sewn and how the notions are attached.

Whether you got shirt from closet or a local thrift shop, hand wash or gently tumble in the washing machine. Follow the recommended instructions on the care label to prevent any damage to the material.
Buttons, zippers, elastic and trims can be saved from upcycled clothing and add into future projects. Be sure to keep the notions and remnants organized so that you can reuse the pieces at anytime.

If you have every recommended pieces prepared, then proceed with deconstructing the original men's dress shirt. I always use the same methods when I make a dress from a men's shirt, therefore I don't forget any steps.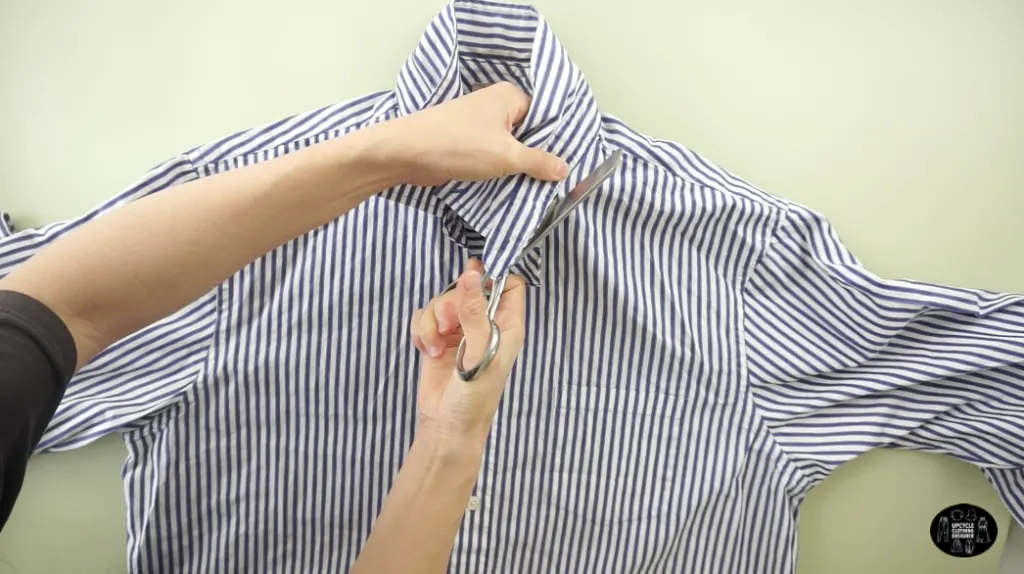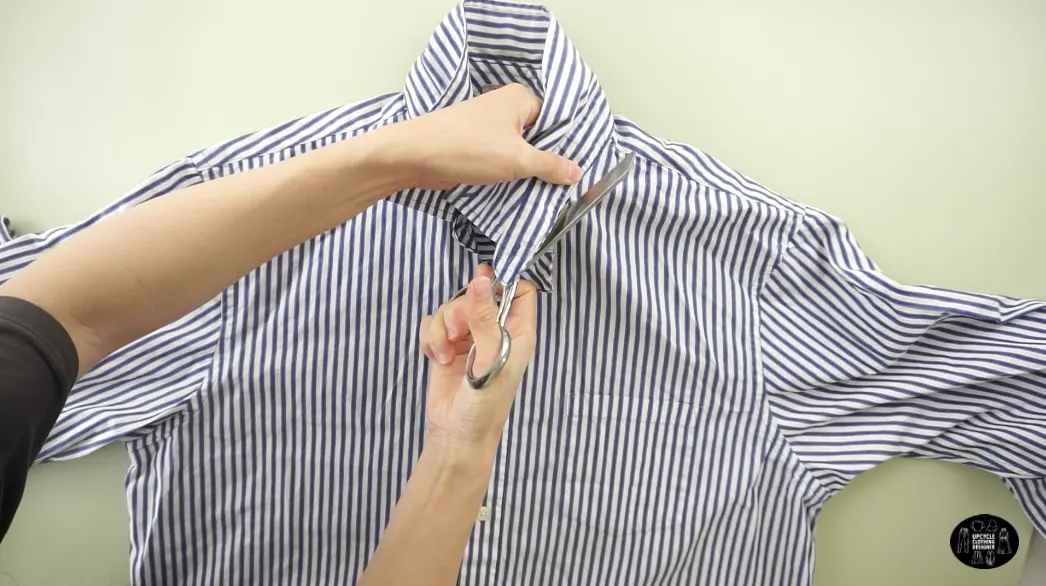 Start by cutting the neckband and collar from the shirt.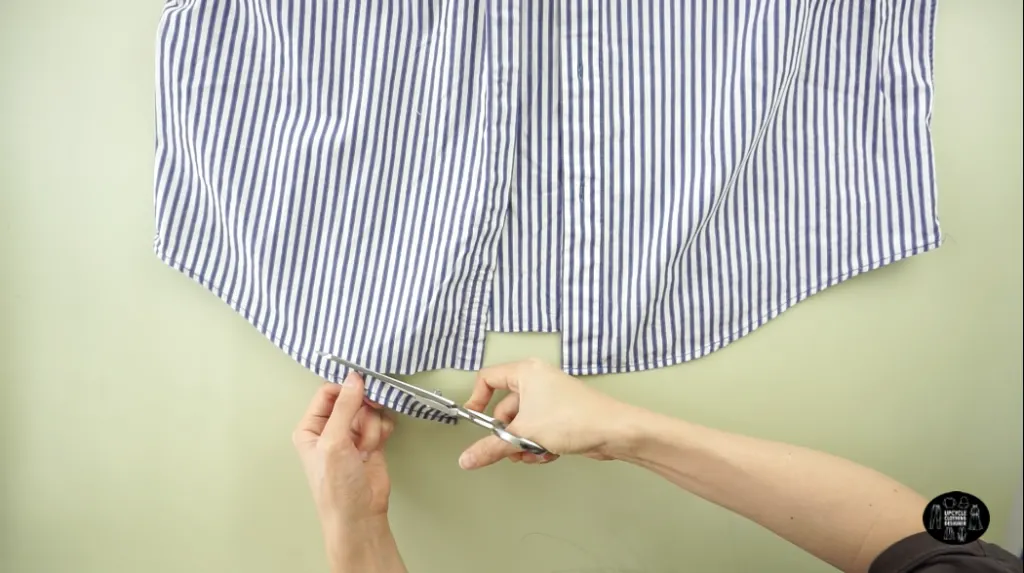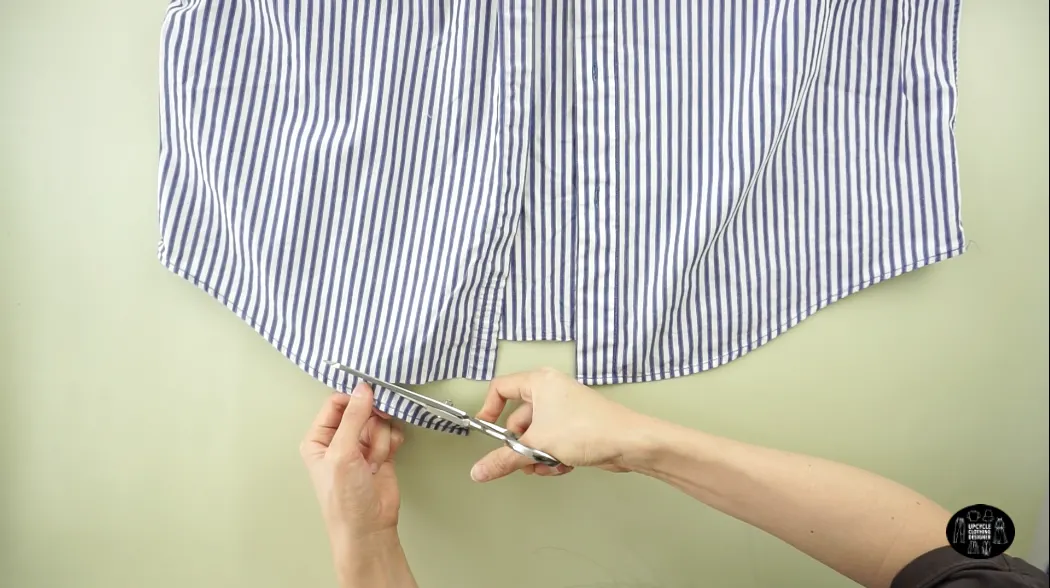 Remove the bulky overlocked seams along the armhole, hem and inside side seams.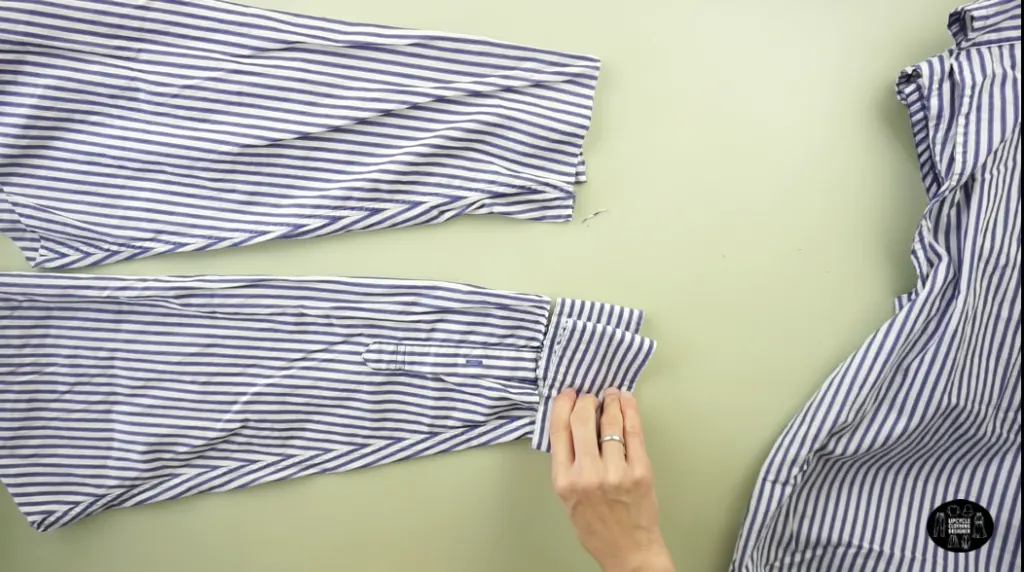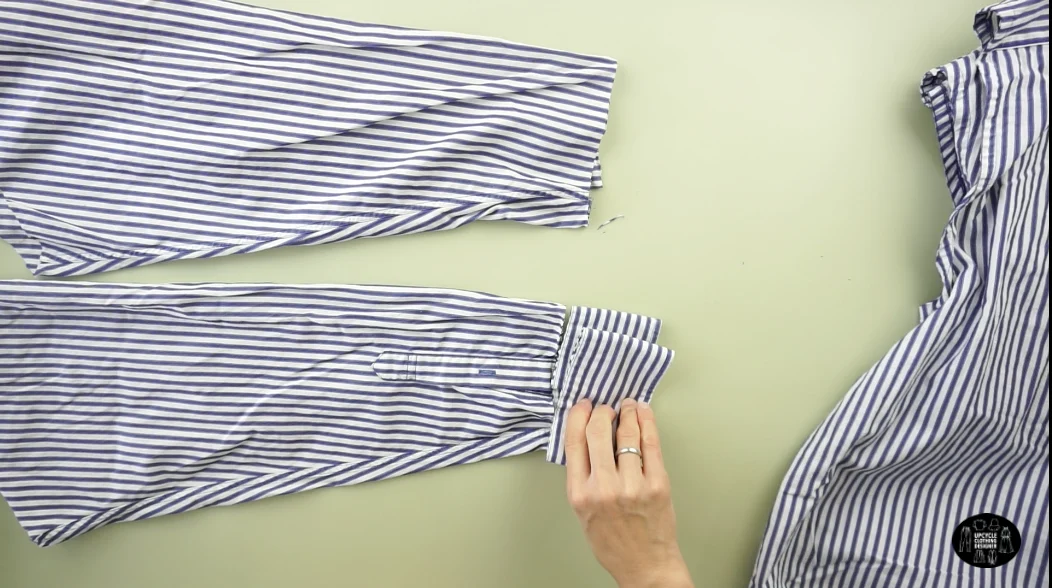 Depending on the dress style, detach the sleeve from the body and remove the cuff if necessary.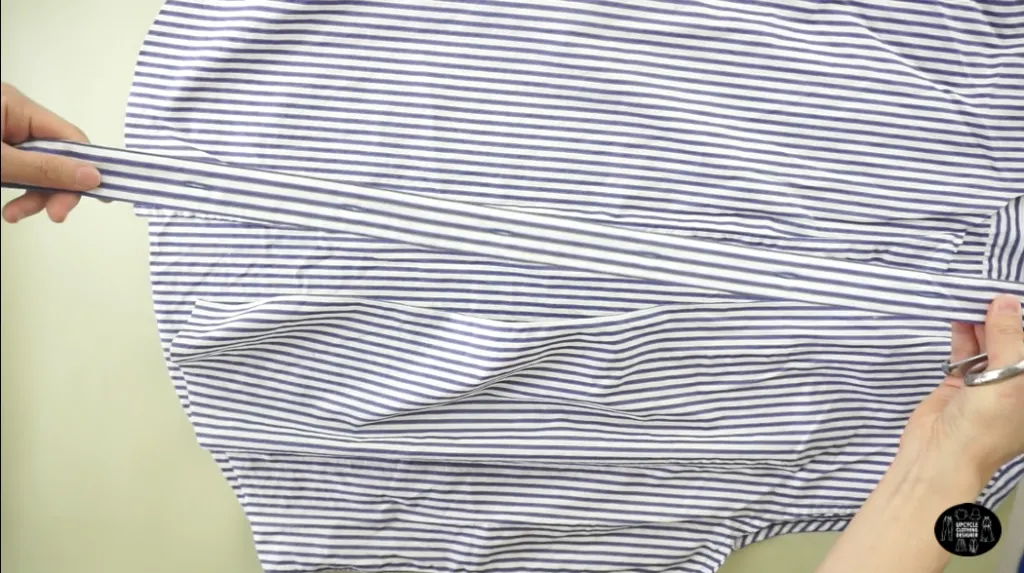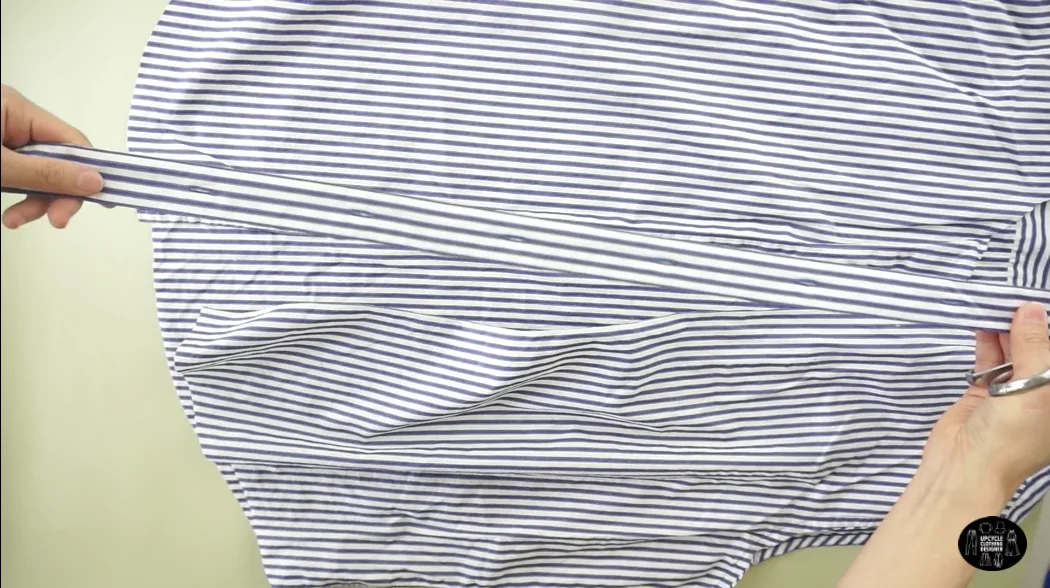 Next, remove the buttons and cut off the buttonhole placket.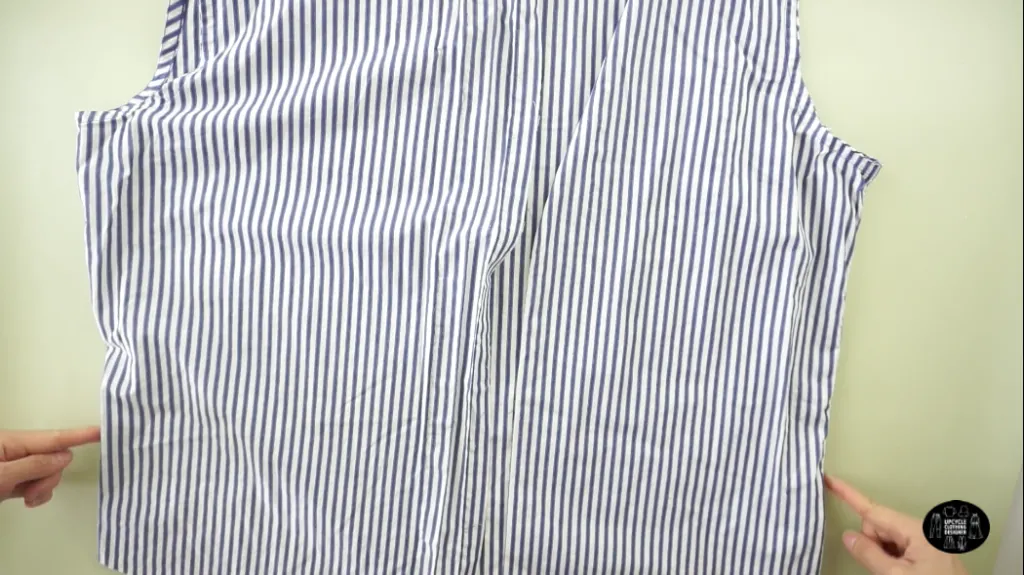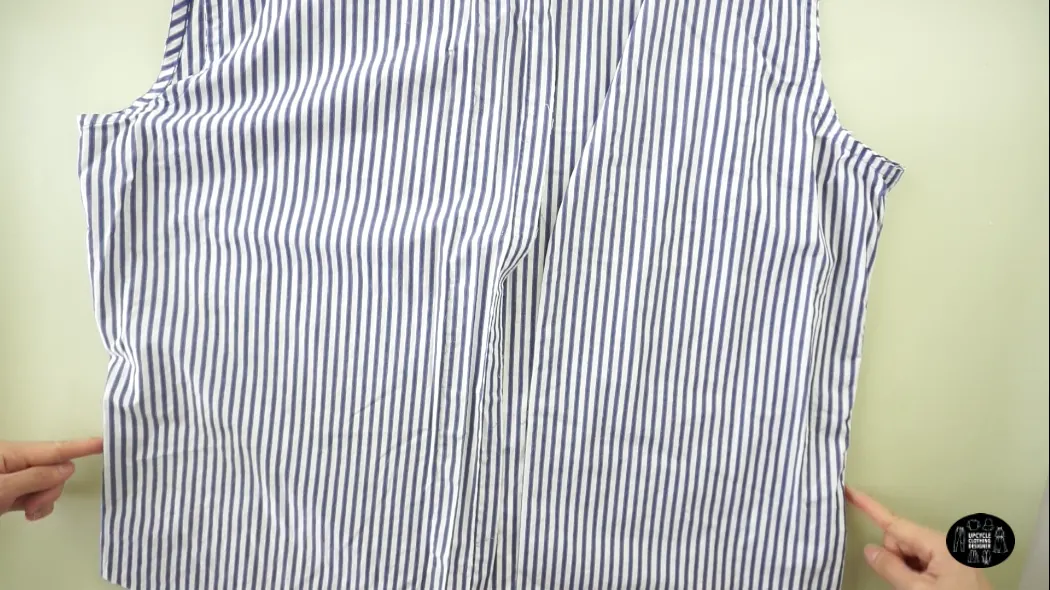 Cut open the side seam and shoulder seams.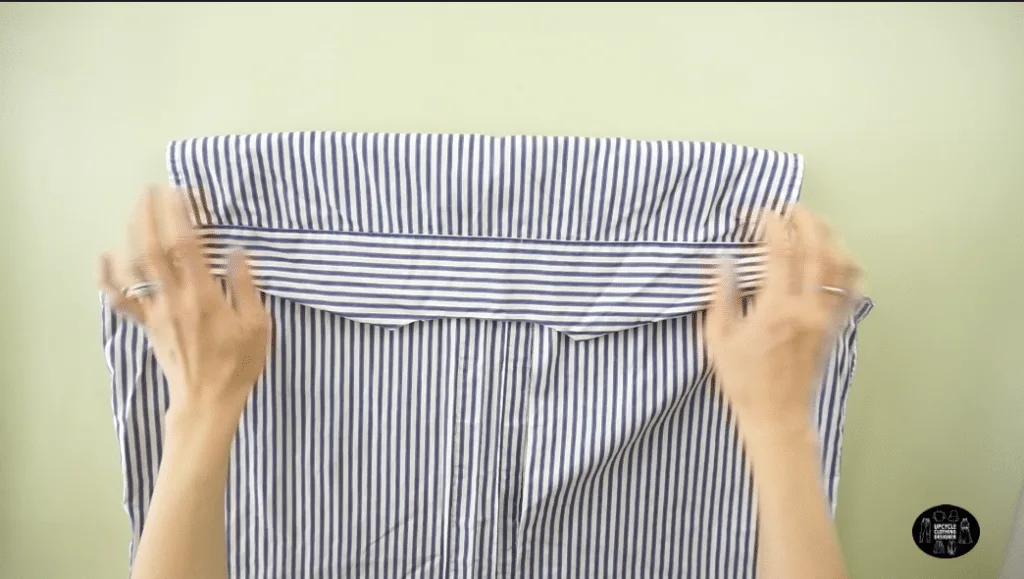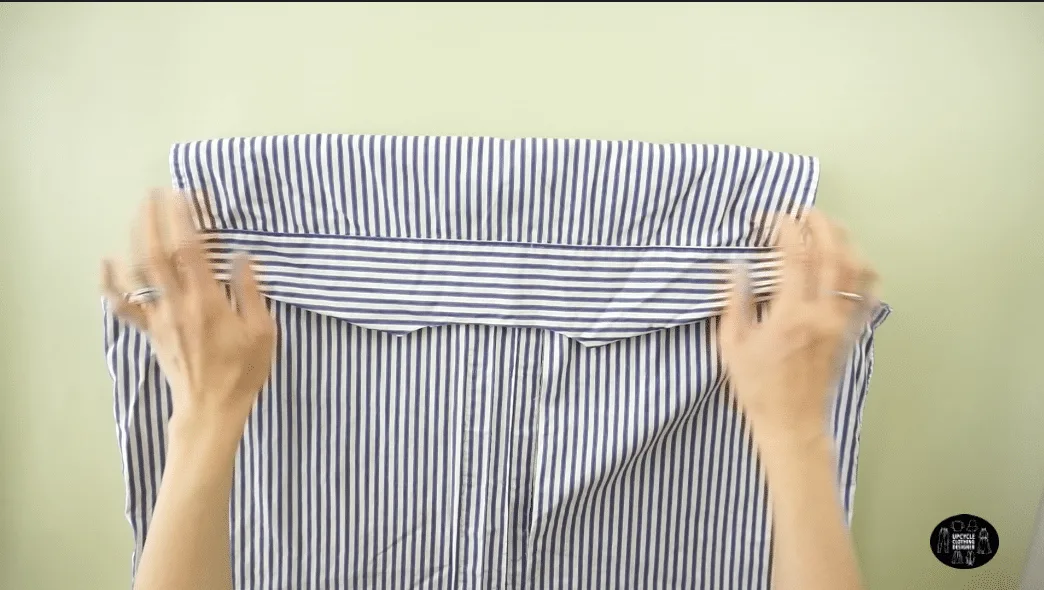 Also, if there is front and back yoke pieces, then detach by cutting along the seams.
I always make an effort to save buttons and organize by size and color. It's a great way to make new garment in a zero waste method. You will feel rewarded to give new life to the refashioned notions!
DIY Dresses From Mens' Dress Shirt Sewing Tips:
Men's shirts are commonly made with non-stretchy woven fabric, and it turns out that the material is so easy and fun to work with. No wonder it's such a great material suggested for beginner level sewing projects. So if you are new to sewing, the you are in the perfect place to be!

There are couple of sewing tips that I would love to share with you before getting started. I include specific tips and tricks along the way for you to execute each dress upcycle.
Before starting the sewing project, review the sewing tips listed below. Input the suggestions while you are making each dress so that you experience a mistake-free upcycled project!
Sewing Tips: Cotton polyester blend is such an easy fabrication to sew. It does not stretch and no need for special tools required to sew. In addition, a regular sewing foot and correct tension is all you need to baste two pieces together.
Stitches: In general, we will be working with regular stitch, double fold hem, and overlock stitching for the side seam finishes.
Needle & Thread: Always check the sewing machine before starting, use a needle and thread that works best for you. Universal needle with 100% all-purpose thread is recommended to make a dress from a men's shirt.
Iron: I steam iron every stitch along the way. This helps to press seams to maintain clean seams all the time. Whether you use facing or interfacing, make a habit of ironing while you are sewing.
Tension: It's important to check the sewing machine tension when you are upcycling a men's dress shirt. Stay around 3 for light to medium weight fabric, and 4 for heavier material. Always test the tension on a scrap of fabric to find the right setting that works for you.
More men's dress shirt upcycle projects for your next DIY fashion:
Upcycle Men's Shirt Into Dress
Since the DIY dresses have different silhouettes, they require specific closures to make it easy to wear. From elastic band to zippers, there are slightly different ways to finish the upcycling methods. Take a close look at the details required to accomplish each DIY men's shirt into dress tutorial.
Keep in mind that every dresses can be altered in length, neckline, or even sleeve detail of your choice. So, give it a try and personalize the style to fit your taste!