*This post may contain affiliate links. Please see my
disclosure
to learn more.
Are you looking to transform your old t-shirt into a workout tank top? In this tutorial, you will learn how to cut a t-shirt into a tank top with the right measurements.

Discover trendy t-shirt upcycle ideas that will inspire your imagination. Use these no sew refashion projects to inspire you with looks that include everything from cutting techniques to mix-media fabrications.
Modify old tees with no sew t-shirt refashion projects that are actually really easy to accomplish. Simply use the cool t-shirt cutting ideas to change up the neckline, sleeve, or length of the garment to give a second life to the top without sewing.

Instead of giving away or throwing away old tees, re-wear them as no sew yoga tops paired with your favorite workout leggings. Removing sleeves and changing up the shoulder width is an easy no sew alteration that quickly fixes an outdated style into a new look.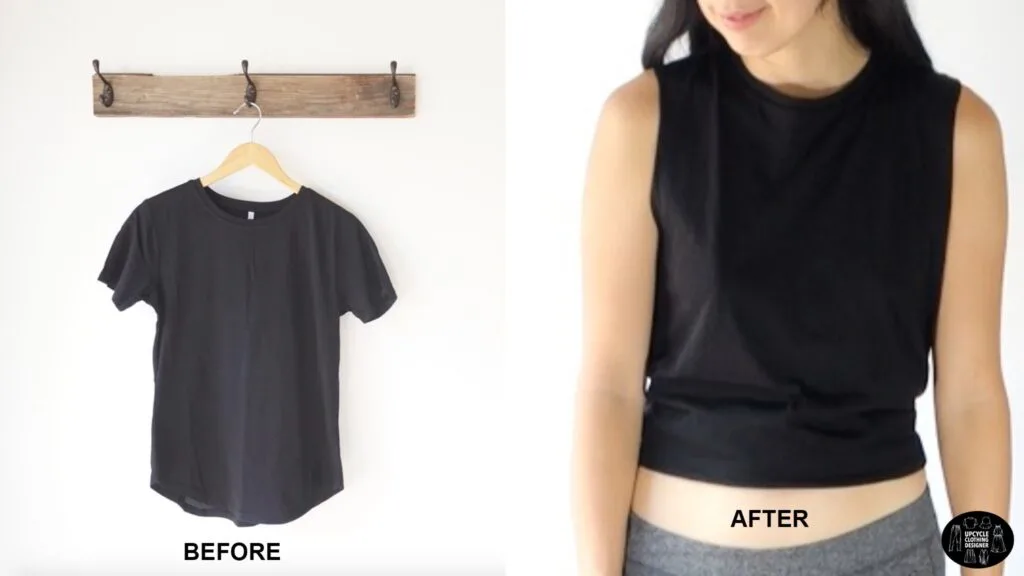 You will love this t-shirt alteration technique because it requires no sewing experience. Upcycled clothing doesn't have to be very complicated, especially once you learn what to do with old t-shirts. Measure, draw and cut a new armhole line to fit you in an attractive way!

There are many tank top designs, not only a workout tank top. From button from to ruching, you may also like refashion projects that transform a tank top into cute and trendy styles that are wearable for multiple occasions.
How to make a workout tank top from t-shirt?
In this upcycle tutorial, you will learn the right way to make a workout tank top from any t-shirt. Follow the measuring guide and step-by-step instructions to get started, continuously find enjoyment when you recycle old t-shirts into new clothes that are fashionable and trendy.

Refashion an old tee into workout friendly sleeveless tank top using no sew cutting techniques and a sharp pair of fabric scissors. Start by taking body measurements for clothes so that you know your body specs for a properly fitted tank top.
If you are working with rayon spandex or jersey t-shirt material, you don't need any finishing detail around the armhole. Even with multiple wears or washing, the material still won't fray.

Prepare a basic sewing kit that'll actually help you complete each DIY fashion project that your heart desires.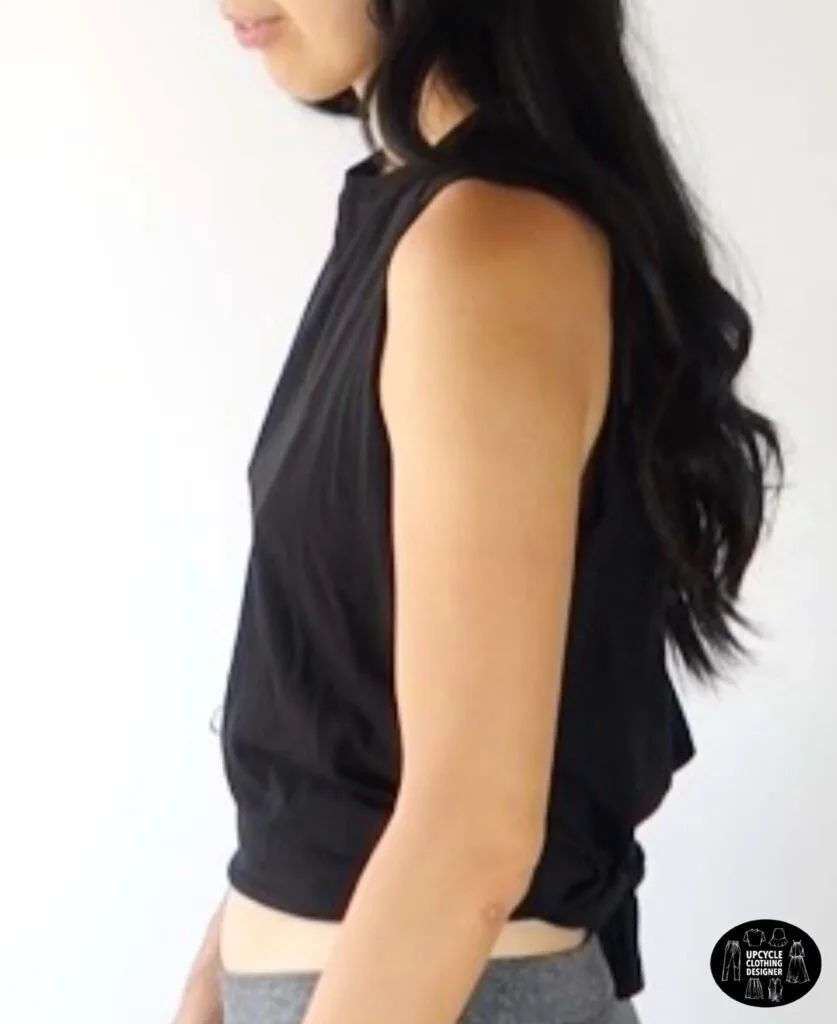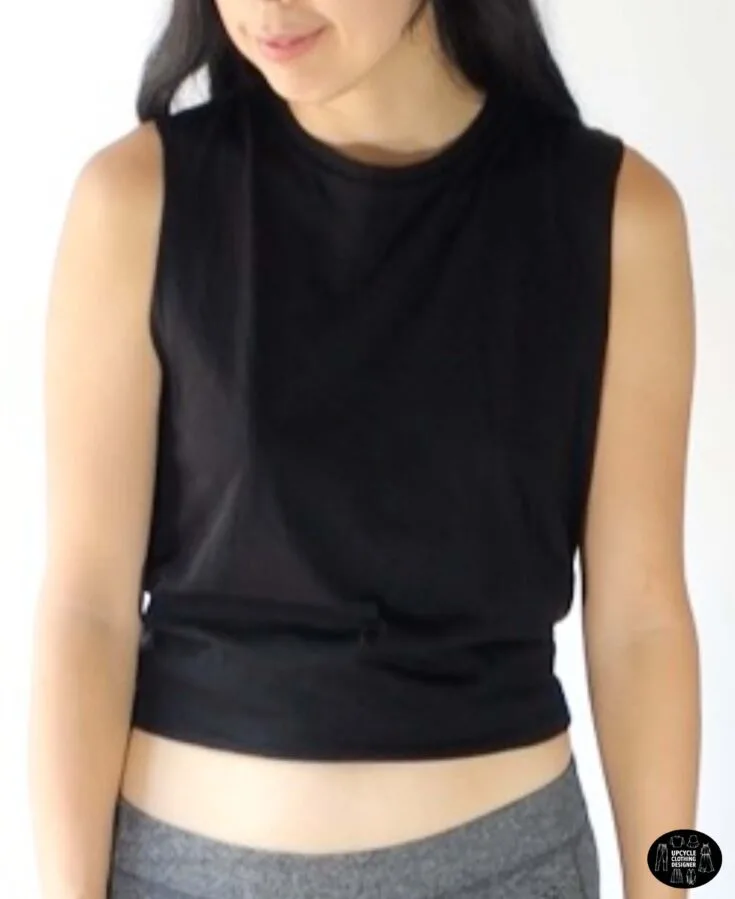 Yield:

1 tank top
How To Cut A T-Shirt Into A Tank Top
Easily transform a t-shirt into a tank top. Learn how to cut a shirt to make a tank top.
Tools
Fabric chalk
Measuring tape
Ruler
Scissors
Instructions
To make a tank top from a t-shirt, measure 2" along the shoulder seam away from the armhole and mark with chalk.

Then, measure 2" down underneath the armhole along the side seam and mark with chalk.

Next, draw the new armhole connecting both points with fabric chalk.

Pro tip: Draw a smooth curve that resembles the armhole and follows along the sleeve line.

Then, cut along the chalk line to make the new armholes.